A couple weeks ago I went to a Secret Santa meetup with my local community. I decided to wear a Christmas themed coord since there were a lot of Christmas events going on downtown. We all met up at the tea room to exchange gifts and have dinner, then we wandered around in a big group to check out all the fun stuff that was going on.
We got so many stares while we were having tea, people would just stop to look at us through the big windows and wave. Except for the one drunk guy there were mostly friendly reactions so I didn't mind so much and we posed for a picture with a couple little girls. It was too cute!
I was the photographer for this meetup so I have a lot of photos to share.
Actually blogger's giving me a hard time so I'll try to share my favorites >.<;;;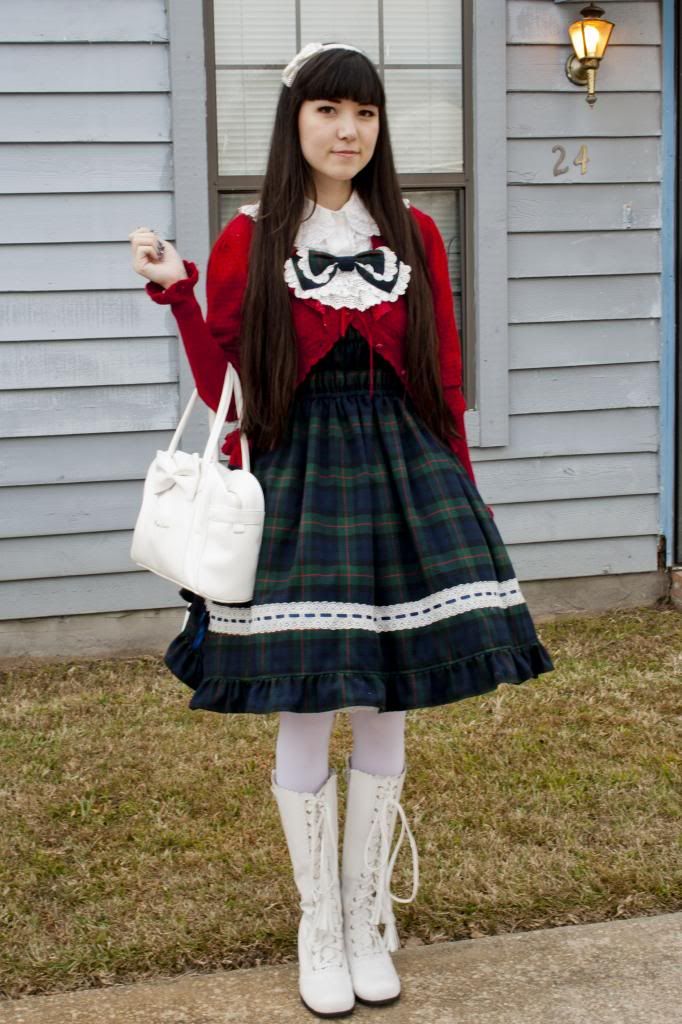 Outfit Rundown
JSK, Cardigan: Baby the Stars Shine Bright
Blouse: Innocent World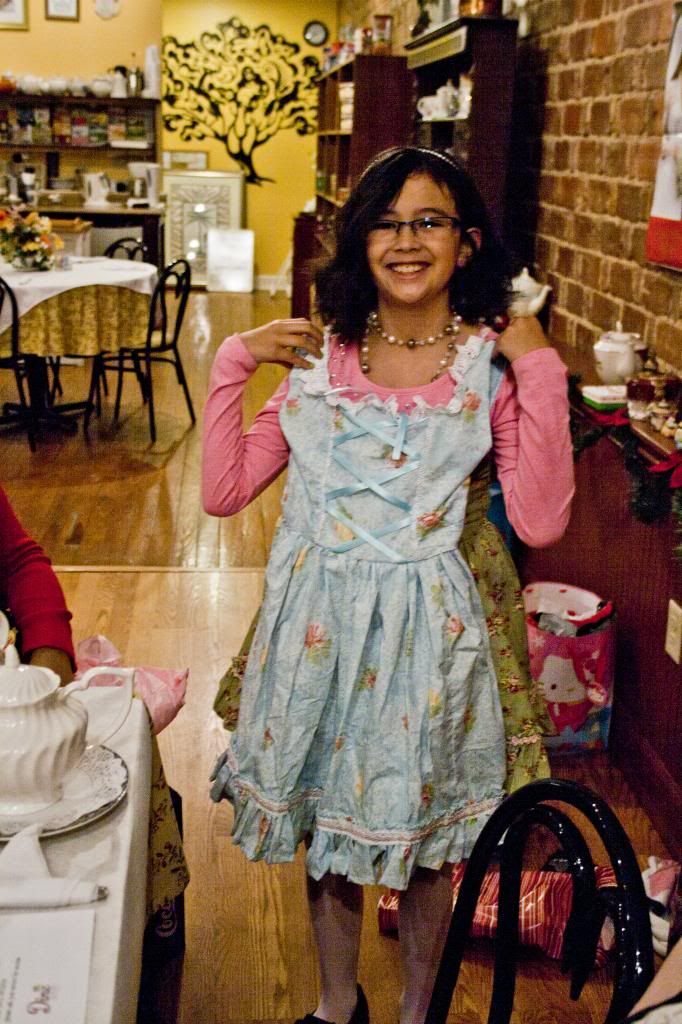 I made Jezza a jsk since she's just starting out in lolita :3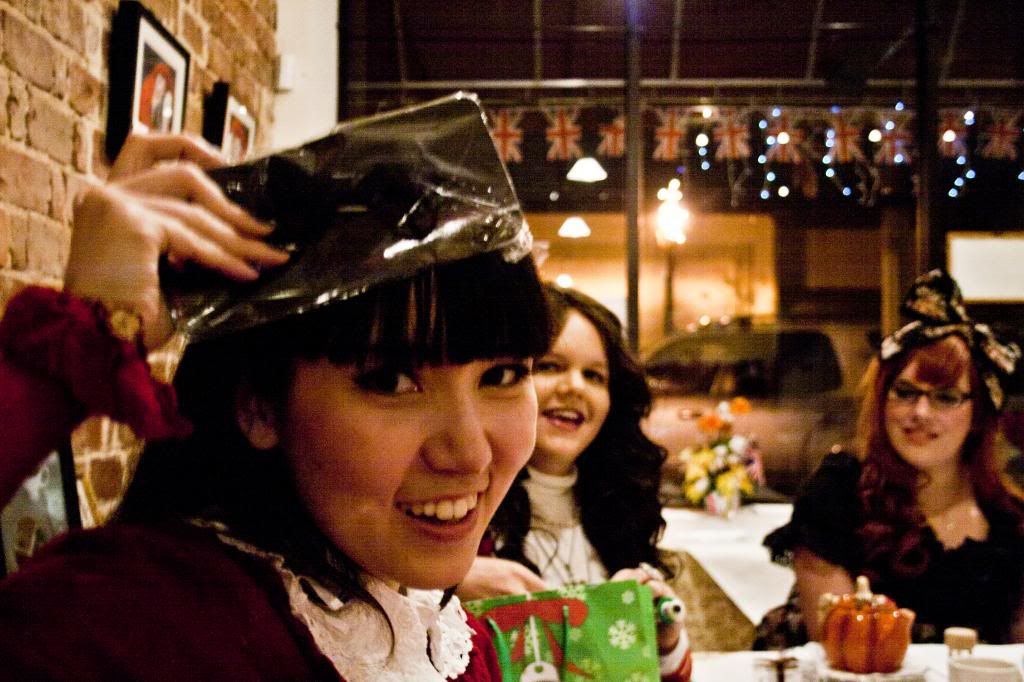 I got a cute hair hairbow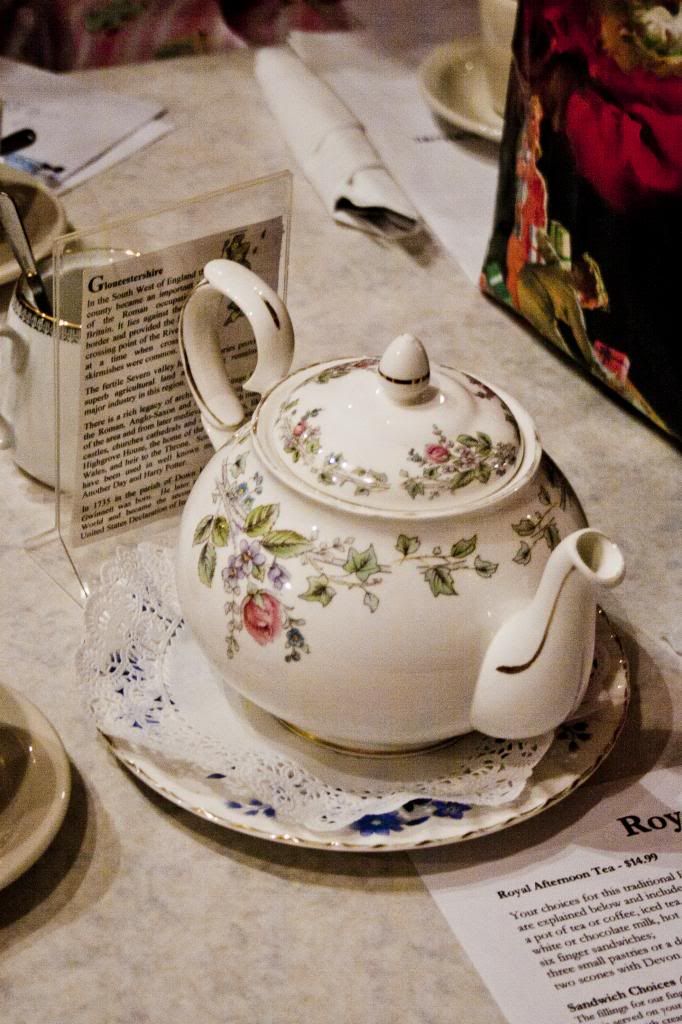 Group Shot at the tea room